All that we offer can be provided in English.
Welcome to Kpedia
We are exclusively devoted to the major issues that concern people's learning, change potential, development and leadership.

Kpedia offers qualified consulting, tutorials and training of managers and leaders in succeeding better and making reality of ambitions and theories.
We do not market any quick answers or ready or serve homemade made methods on a plate. But we do offer responsible reflection to get an overview of behavioral patterns and support in setting and realizing action plans for changing behaviors.
Leadership is to a large extent an in-body function, in habits, behavioral patterns, but to what extent have these habits consciously been set to achieve the most possible goals?

Strengths development
It is essential to work with a strength based approach, which in short terms means, to become more aware of personal potential, develop talents and a wisely use of strong sides. Even the best, innate talent needs to practice to improve and maintain skills. Some are stuck into an endless struggle with their weaknesses. I believe most of all in the power and possibility of the personal strengths. Something happens when we get to be more aware of our strongest sides, improve them and transmit them into our daily habits.

The purpose is to get people in management or key positions to develop and grow in their respective roles and thus contribute to individuals taking full advantage of their skills and potential.

Programs
We therefore offer leadership support in three programs:

The management program is for you who have high ambitions with your professional management or leadership position, and are looking for an individualized program with a focus on the development of personal leadership, to achieve results and set goals.

The strength program is for you who realize that your strengths should be taken advantage of for the best possible development. The assessment by Strength Profile measures and gives insight, the program helps you sharpen tools and action plans.

The specially designed program means that we, in agreement, build a program based on your specific needs and challenges.
Are you facing new challenges or major changes? Does your role and responsibility means specific requirements you have to live up to?

Tutorials and seminars
We also offer individual tutorial or in a group, as well as seminar on issues related to leadership.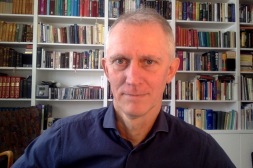 My background is organizational development and educational issues. Everything associated with group dynamics, management and decision-making processes and when people interact, have always aroused my engagement.
I have degrees in pedagogy and theology, which reveals my great interest in the field combining these two. I have added my formal qualification with management consultant certification and HR studies and I find it essential to keep on updating.

Educated at
Stockholm university,
Umeå university,
Ersta & Sköndal högskola and Executive Management Institute
Accredited by Langley Intitute